For All Your Comfort Needs
Ozark Mountain Air has been in the heating and cooling business since 1984.
In that time, we have been fortunate enough to learn many things, and we have worked hard to be sure our team knows the most up-to-date information about all of your heating, ventilation, and air conditioning (HVAC) and plumbing needs. The combination of this accrued knowledge and our experience, along with our sincere desire to help, makes us a team hard to beat.
Keeping you comfortable in your own home is our ultimate goal.
Honest Service Since 1984
In 1984, Ken Smith started an air conditioner repair service in Fayetteville, Arkansas, named Ozark Mountain Air. Ken began with a few basic principles in mind, and these core values shaped our company in its early stages.
Today, these values are still the foundation of our heating, cooling, and plumbing business and why our customers stay with us and recommend us to their Fayetteville area friends and neighbors: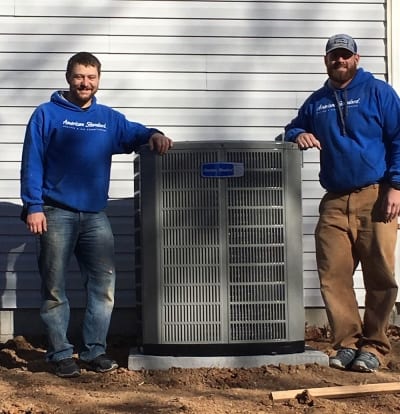 Be honest. Be honest with the customer, and they will trust you and keep coming back for their heating and cooling repair and plumbing service needs.
Be fair with pricing. Many times we see businesses overcharging for their HVAC or plumbing services, and that is one thing we try to avoid in today's competitive market.
Don't force-sell anything. As everybody knows, air conditioners and furnaces break down and need replacing from time to time. One thing we will never do is "force-sell" a product. If an entire HVAC system needs to be replaced, we will let you know. However, if an air conditioner, furnace, or water heater could be repaired with one or two parts, we will offer both the repair and the replacement to you—always presenting all feasible options.
Keep overhead low. By keeping the overhead on our business down, we can pass these savings on to you, our customer. As a result, we can offer bigger discounts and rebates and a lower overall price on heating, cooling, and plumbing services.
We keep these values in the forefront of our minds every time we meet with a customer. Our Ozark Mountain Air team understands a customer's word-of-mouth recommendation is the best advertising, and this is how we have steadily grown through the years.
To you, our loyal customers—we want to say thank you!